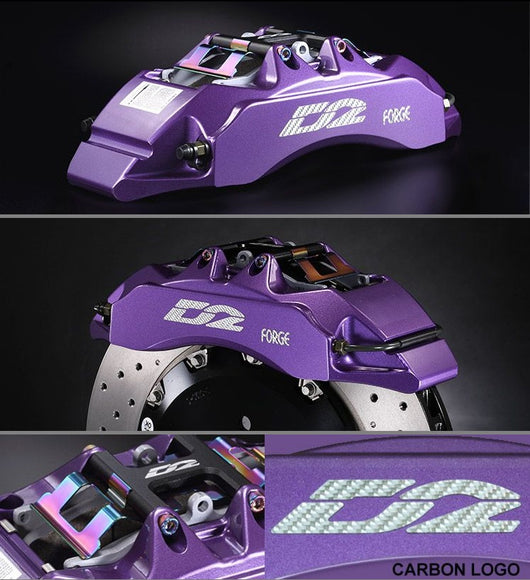 D2 6Pot Front 330mm & 356mm Upgrade kits
Regular price $2,295.00 Sale
D2 Racing Sports D2 6Pot Front 330mm & 356mm Upgrade kits
#Fixed or Floating Caliper Design .
#Forged Monoblock Aluminum caliper.
#Titanium Anti-rattle clips.
#Heat pressing Carbon Logo.
#6 POT caliper without dust cover ( 2 year warranty for leaking) .
#6 POT caliper with dust cover ( 5 year warranty for leaking and 10 year for cracked and deformmed)
#Disc size is 330mm*32mm, suitable for 17 inch wheels or above.
#Disc size is 356mm*32mm, suitable for 18 inch wheels or above.
Brake Pad Options : street, sport and race brake pad are available on request .

Discs comes with two-piece design, center bell is made in aluminum to lower unsprung weight.
The design of arc vents provides a better function of heat dissipation and lower the discs temperature in a short moment.
All the metal parts will be applied with high standard anticorrosive finish work.

Painted Options for Calipers : Purple, black, yellow, red and anodized black are our standard colors.

Can also provide Polish forged silver, gold and titanium caliper at Extra Cost.